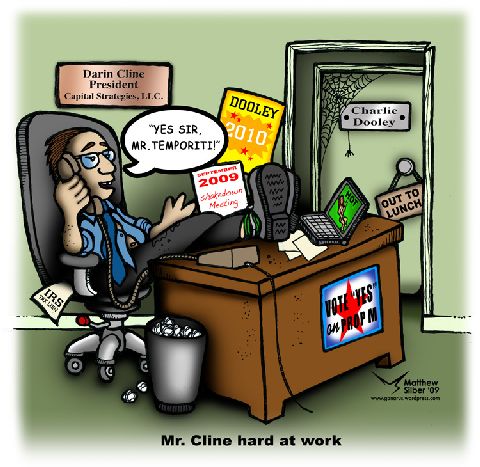 A tip for the FBI agents who are rumored to be investigating St. Louis County Executive Charlie Dooley and the pay-to-play racket in St. Louis: look at Dooley's stance on putting another casino in St. Louis County.
With gaming applications due to be submitted with the Missouri Gaming Commission this week, people continue to speculate why Charlie Dooley came out in opposition to a gaming boat in St. Louis County even though Congressman Lacy Clay and the St. Louis County Council support the project.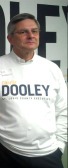 We have found a possible answer: Dooley confidant John Temporiti's law firm stands to make a lot of money if he can keep our state's next casino from being located in St. Louis. You see, Temporiti's law firm represents Isle of Capri, which seeks to put a gaming boat in Cape Girardeau and is desperately trying to get our state's one available gaming license. The firm's lead attorney, Tom Campbell, has represented Isle of Capri for at least eight years according to his lobbyist registration with the Missouri Ethics Commission.
Clearly, it would benefit Temporiti's firm to have the casino in Cape Girardeau instead of St. Louis. This is just another example of Dooley doing whatever Temporiti wants, even if it hurts St. Louis County. It wouldn't be the first time – see KMOX and the Post-Dispatch for other examples.
While we will not debate the merits of another gaming facility in St. Louis, it seems strange that Dooley would oppose the construction of a $300 million facility in an economically-impoverished part of St. Louis County and say no to nearly 2,000 jobs. But then again, Temporiti's firm stands to make BIG money if Isle gets another gaming license.
A question for the feds: Did Temporiti speak to Dooley?
Related:
Dooley's Taxpayer Funded Political Poll Equals Two Laptops for Police Cars
Temporiti's Shady Trash Pick Up Deals Hurting Dooley with Democrats
KMOX: Stimulus Request Steered Toward Dooley Campaign Manager
Dooley Top Aide Says Temporiti Left Non Profit's Finances in "Disarray"
Comments
comments