"The K.C. Star, St. Louis Post Dispatch & Columbia Daily Tribune"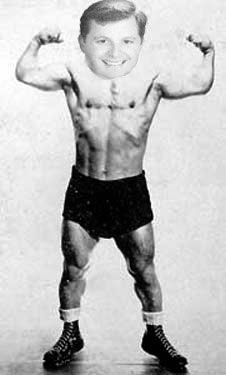 "I don't remember any conversation like that from four years ago."– "Political Pygmy" Jason Van Eaton
The news media often forgets that people outside of their insular liberal newsrooms do still read their publications. Case in point is the Missouri media's obsession with the so called Steelman/Bond feud. Is this how they plan on staying afloat in the coming years, by becoming nothing more than a gossip tabloid?
In another case of lazy journalism, soon to be retiring political "reporter" Jo Mannies, rehashes the almost exact same story from Sunday's Columbia Daily Tribune. Read both articles and you'll see what we're talking about. We learn absolutely nothing new in Mannies' piece.
The K.C. Star, Post Dispatch and the Columbia Daily Tribune have each printed stories recently on the so called "feud," but not one has investigated further former Bond In State Director Jason Van Eaton's role in instigating the firing of a U.S. Attorney. That is the real story my friends. This almost borders on journalistic malpractice!
It is well documented among Republican circles – that when it comes to political alliances – Kit Bond is about as loyal as Bill Clinton has been to Hillary. He's already hinted that Van Eaton is expendable. We understand that printing dirty laundry is titillating and sells papers, and that actually investigating Mr. Van Eaton will take a little work, but the public has a right to know. What is more in the public interest? Emails the governor may or may not have deleted, or, a low level staffer engaging in a conspiracy to fire a U.S Attorney? Sorry Tony, but it will take a little more than sitting on your fat ass and filing frivolous sunshine requests to get to the bottom of this mess.
Related:
FiredUpMissouri: "Very serious allegations of a crime…" (Post mentions Jeff Roe but not Jason Van Eaton. Hmmm)
Comments
comments