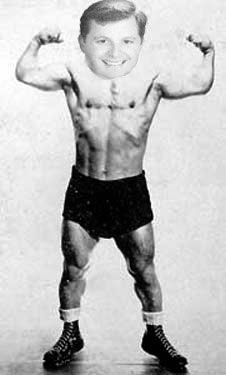 Does anyone else still think it's strange that the main Democrat attack blog FiredUp Missouri is STILL silent on "Senator wanna be" Jason Van Eaton's role in the firing of former U.S. Attorney Todd Graves?
The Democrat muckraking blog that brought us ad nauseam a few years ago posts on alleged license fee office scams (rumors are that JVE was the source on the Graves allegation) and other alleged wrongdoings of Republicans, has a big fat plum put right on their plate and they're silent!?
Today, they offered up a weak post  "recapping" several damaging stories on Senator Bond written over the last couple of weeks – of course absent in their post is any mention of "political pygmy" Jason Van Eaton.
The Washington Post, The Wall Street Journal Law blog, The Columbia Daily Tribune blog, and Steve Kraske of the K.C. Star all acknowledge that Van Eaton's role in this fast developing scandal is as clear as the day is long, but FUM is still protecting their boy. Hmmm.
Comments
comments