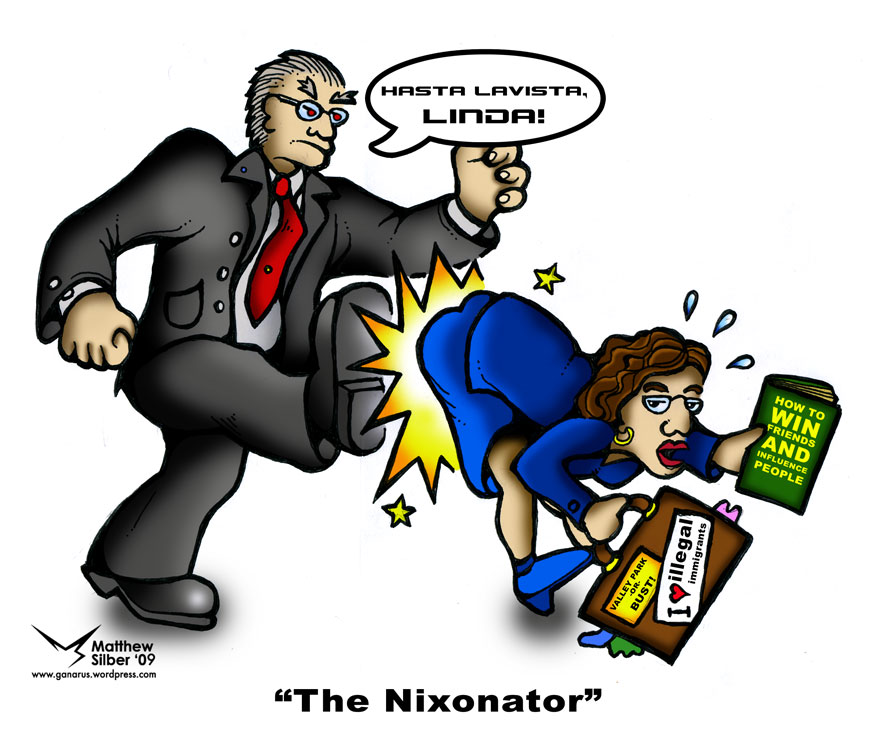 STL Metropolitan Hispanic Chamber of Commerce: "A Firing in Political Dressing"
"Baghdad" Tony Messenger still carrying water for Nixon and the Democrats. More dismal economic news on Jay's watch and he reports on it like he's covering the state fair. Here's some background for your next Nixon puff piece Baghdad:
September 2009: Harley Davidson, which was looking to build a new 1,300-job manufacturing facility, announced that Kansas City was no longer in the running (KC Star, September 1, 2009). Talks between Missouri and Harley-Davidson collapsed after Nixon refused to travel to Kansas City to meet the company's executives, preferring to spend his entire day at the State Fair.  Top Nixon Administration officials expressed their concerns about his indifferent attitude and emails make it clear that state and local officials were troubled by Nixon's refusal to meet with Harley-Davidson officials.  An August 31, 2009, email from then-Director of Economic Development Linda Martinez noted that all the governors from the competing states showed up in person.
·    December 15, 2009: JP Morgan Retirement Plan Services announced that it will move its 800 employee headquarters out of Kansas City, MO, to Overland Park, KS. (Kansas City Business Journal, December 15, 2009)
·    
     January 19, 2010: Kansas City Wizards professional soccer team announced that they will build their stadium in Wyandotte County, KS, after originally planning to build in Kansas City, MO.  Also included in the deal is a new headquarters for Cerner Corp.  In total, the complex will house 4,000 jobs. (Bonner Springs Chieftain, January 21, 2010)
·     January 21, 2010: Confluence Solar announced that it will move its St Louis headquarters to Tennessee, taking up to 500 jobs with it.  Nixon shrugged it off as 'you win some, you lose some.' (See KMOV TV report for reference)
·    August 2, 2010: Key Bank announced that it will move its Kansas City office to Kansas, affecting 300 employees. (Kansas City Business Journal, August 2, 2010)
·    December 9, 2010: Ford announced that it will move the production of the Escape from Kansas City to Kentucky, which could cost more than 1,800 jobs. (Kansas City Business Journal, December 9, 2010)
Comments
comments