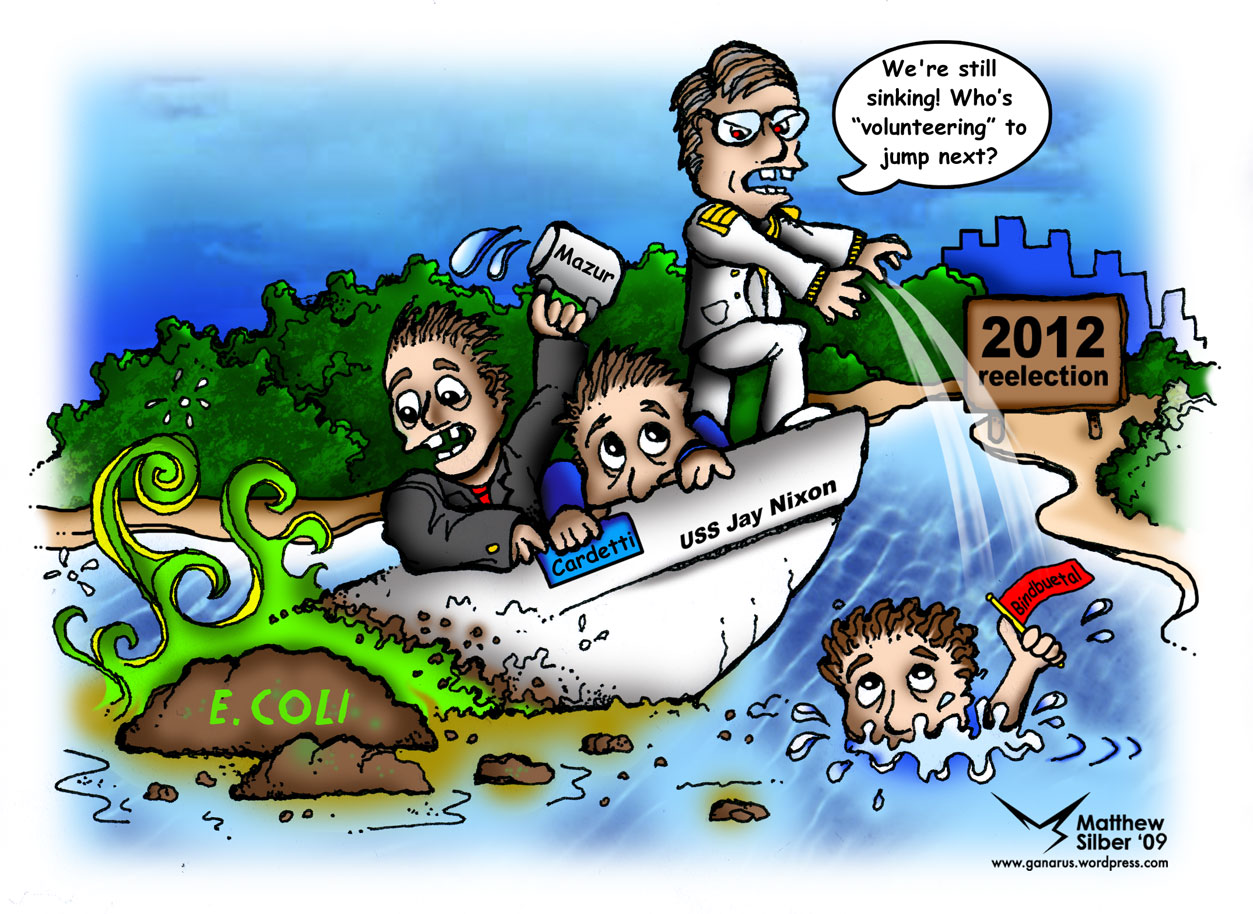 Again we ask: why is the media so fiercely protecting "Liar" Jack Cardetti and Jeff Mazur? "Bagdad Tony" can't even bring himself to mention their names in his article!
It was he [Nixon] who insisted that the information about Lake of the Ozarks — forget the science — should have been released immediately. It was he, along with his communications director, who misled the public into thinking that his office knew nothing about the initial high test results, when, in fact, it knew early on.
A Nixon public relations professional initially told a scientist in the DNR not to release the E. coli report. And in both the E. coli controversy and the chromium 6 situation, it was public relations staff members from the DNR and the governor's office communicating — not policymakers.

The governor's office, it seems, is worried as much about message as anything else.

Perhaps that's why Nixon made Bindbeutel a scapegoat for making the same point that Nixon is now making about chromium 6 tests.

Either way, the result is a Department of Natural Resources that has lost the trust of the public and the lawmakers who provide its funds. Read more…
Do you think Baghdad that the public has also lost trust in the governor too? How can we trust what this adminstration tells us when its spokesman can lie to us and then get rewarded with a  free trip to a college bowl game?
The Sorry State of Journalism in Missouri
Comments
comments