Unbelievable! Can you believe this is posted on Mr. Dooley's own website?!?!
KSDK — Charges of fundraising ethics violations are surfacing in the race for St. Louis County Executive. Republican challenger Bill Corrigan is accusing Democrat incumbent Charlie Dooley of forcing his department heads and political appointees to contribute one percent of their salaries to his re-election campaign.
In checking the contribution list, it appears nearly two dozen appointees made one percent donations.
What's also unbelievable is that the Dooley campaign would post pictures of a nearly empty campaign office kickoff! Last Saturday was the opening of Mr. Dooley's South County office.
(l) Dooley consiglieri & campaign manager John Temporiti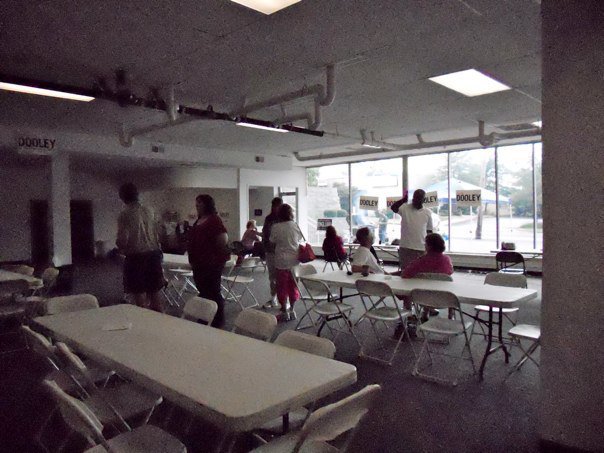 Related:
Dooley Top Aide Says Temporiti Left Non Profit's Finances in "Disarray"
KMOX: Stimulus Request Steered Toward Dooley Campaign Manager
KMOX: Feds Cast "Wide Net" in Probe of StL County Contracts
Comments
comments