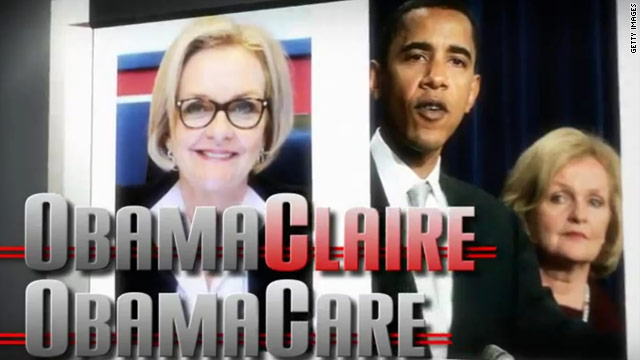 "Because there is no replace, I vote no." — Sen. Claire McCaskill, D-Mo
The Senate last night began the process of putting the Affordable Care Act, better known as Obamacare, out of its misery and on to the dust bin of history of  failed liberal ideas. Of course "moderate" Senator Clair McCaskill was a no vote. Senator McCaskill  – who was for the Obama mandate before she was against it  – told us that Obamacare will  "will bring down healthcare costs and lower the deficit."  Instead, Obamacare has increased healthcare premiums by an average of 25%. Now that Obamacare has failed, we're afraid there will now be a clamor for national healthcare like that advocated by former Congressman Russ Carnahan back in 2009:
Related:
McCaskill on Obamacare: "I Think It's Probably More Than A Glitch"
FLASHBACK! McCaskill: Obamacare "Will Bring Down The Deficit And Bring Down Health Care Costs"
Tweet of the Day: McCaskill Having Shoulder Surgery Due to Carrying Heavy Load for Obama?
Comments
comments