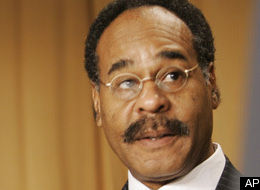 "Any attempt to extricate herself from him [President Obama] will be an act of disloyalty. She will not do that at all."–Rep. Emanuel Cleaver (D-Mo.) 12/15/10

Sen. McCaskill's further slide away from the president continues:
Sen. Claire McCaskill (D-Mo.), expected to face stiff competition from Republicans in the 2012 election, said she understood why the requirement was included in the reform law, but said lawmakers should find other ways to boost insurance enrollment."There's other ways we can get people into the pool — I hope — other than a mandate, and we need to look at that," McCaskill said Wednesday morning on MSNBC. Read more…
Boy Claire, wouldn't it have been a better idea if you would have "looked at this" before you voted for it?
Related:
Rasmussen Reports: "Tea Party" Is Seen Less Negatively As a Political Label
Comments
comments