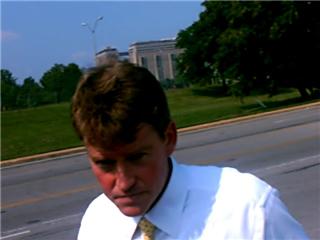 What the hell does it say when the chief law enforcement official for the state of Missouri is willfully engaging in deceptive schemes?????
KMOX.com:
Attorney General Chris Koster is switching up campaign tactics after using a deceiving social media ploy to get people on his mailing list. Last week, Koster sent out messages over Twitter asking people to register their support to stop abusive "puppy mill" style breeding practices.. However, if you filled out the form, a return email then notified you that your name had been added to Koster's campaign email list. Read more…
Ever since he switched parties to win his current office, we have known that this guy will bend, break or massage any rule to win an election. Check out "a few" of our examples from over the years:
EXCLUSIVE Part 1: Emails Reveal Depth of Koster/
Hatfield Scheme to Launder Contributions
Did Koster & Hatfield Renege on Deal With Contributor?
Another Day, Another Chris Koster Contribution Scandal
Was Koster Receiving Dem Donations Months Before Switching Parties?
Koster Plans Re-Election Kickoff at Home of Attorney Who Sent Fundraising Appeal to Sitting Judges' Official Email Accounts
Boy, what the media will let you get away with if you're a Democrat!
Comments
comments