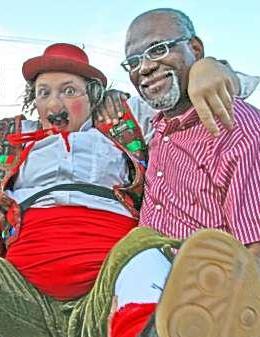 "Acting as the rare politician who owned up to a mistake in no uncertain terms, Mr. Dooley regained some of that lost credibility this week." –Post Dispatch editorial board

That's a quote from the Post Disgrace after St. Louis County Executive Charlie Dooley backtracked last week on his dumb idea of raising property taxes so county employees could have a raise. Both you and Mr. Dooley lost your credibility a looooong time ago! Post Disgrace, you're a joke. Here's a few examples to remind you.
One Question Post Dispatch "Forgot" to Ask Dooley: "Were You Aware That Your Lobbyist Was Operating His Consulting Firm From Your Office?"
Video: Charlie Dooley Calls Obamacare Protestors "Nothing But Haters"
Video: Charlie Dooley Accused of Pressuring Employees to Donate to Campaign Fund
Dooley Flip Flops On Electing County Assessor; Top Advisor Admits "No Vision" for StL County
County Executive Dooley Supports Free Gas & Recreational Use of County Cars for His Dept. Heads
Son of Dooley Consiglieri Lands 70K County Patronage Job – During Hiring Freeze!
No wonder you're going out of a business!
Comments
comments