This is even more outrageous! Post Dispatch reporter Jake Wagman does a timely follow up to last week's report by investigative reporter Elliot Davis on the personal use of St. Louis County owned vehicles for department heads. Wagman also takes a look at the vehicle policies for St. Louis City and a few surrounding jurisdictions. What he found was equally appalling and a total waste of taxpayer dollars.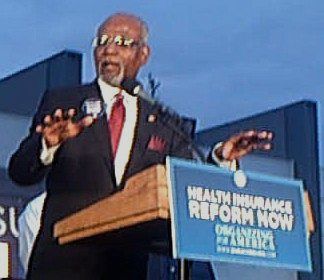 "Elliot, for the past thirty years, that [has] been part of the compensation package for all department heads in St. Louis County – for the past thirty years." – Charlie Dooley
Post Dispatch:
County Counselor Pat Redington is one of several county officials with a 2010 Ford Fusion hybrid. Redington says she uses the car — which the county bought for $25,166 — "occasionally for business."
"It's treated primarily as a fringe benefit," said Redington, who is paid a $148,000 salary, before benefits, as the county's top lawyer. "I do believe that paying county employees is a good use of county resources."
The county's director of revenue, Eugene K. Leung, also drives a county-owned Ford Fusion hybrid, which he described as a "major inducement" to leave his previous employer, the Metro transit agency.
Others in county government with take-home cars include chief operating officer Garry Earls (2005 Ford Explorer), Parks Director Lindsey Swanick (2007 Jeep Liberty) and Denny Coleman, head of the county Economic Council (2008 Chevy Impala).
St. Louis County Executive Charlie A. Dooley and a top aide, Mike Jones, both drive taxpayer-funded Chevy Impalas. County officials with take-home cars are also given a gas card for fuel. Read more…
With the big anti incumbent wave swallowing up incumbents on both sides of the political spectrum, it will be interesting to note if that wave will filter down to wash out local incumbents as well this November.
Comments
comments