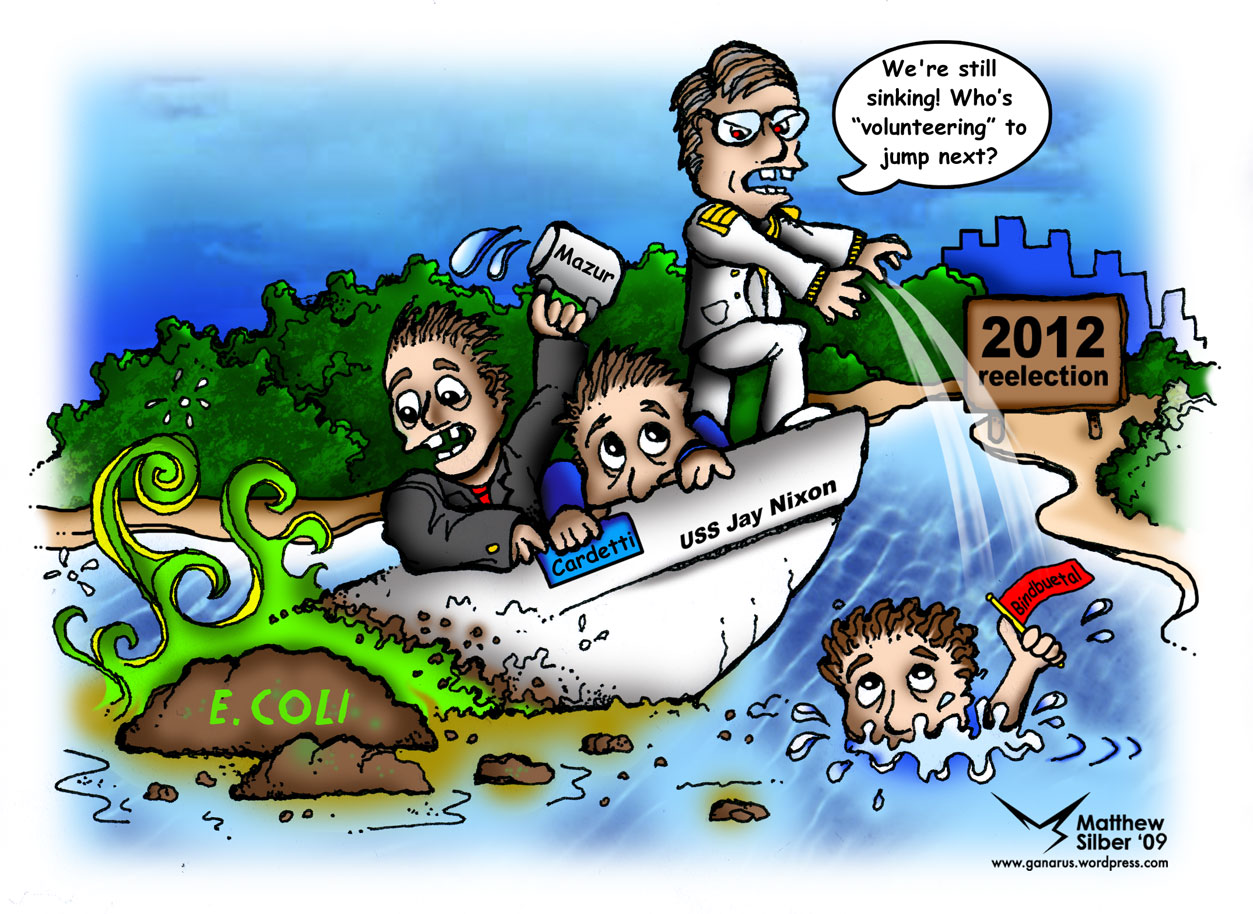 Is it a coincidence, that while Governor Nixon is shedding state jobs due to the weak Obama economy, cronies of the governor seem to keep their jobs – even after intentionally lying to the public? There are also rumors that a former high ranking Democratic state senator has recently aquired a plumb job in the state bureaucracy from the governor, one that was created just for them!
KMOX.com reported over the weekend that Joe Bindbeutel, yes that Joe Bindbuetel, the Nixon crony who also intentionally lied to the public and was forced to fall on the sword for Jay, has been quietly hired by the attorney general's office:
Missouri's attorney general has hired an environmental official involved with last year's delayed reporting of high bacteria levels in the Lake of the Ozarks. Joe Bindbeutel was deputy director of the Department of Natural Resources when the agency took about a month to go public with a report of high E. coli levels at the sprawling lake. The attorney general's office said Friday it hired Bindbeutel on Jan. 25. He works in the consumer protection division. Read more…
What's the message here? The more incompetent you are, the more chances you have for advancement?
Related:
Inside Missouri Politics: DNR official fired in E. coli flap back to work in state government
Comments
comments