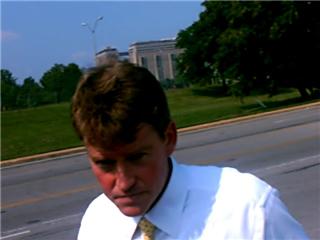 Trust us. We thought this story would have settled down a little by now, but to their credit, Koster's people have been smart to keep the buzz going by timing these endorsements so soon after his switch. Could it be the same staffers who planned the ill fated Saint Louis University High School fiasco?
Turner Report:
Cass County Presiding Commissioner Gary Mallory, D-Harrisonville, will serve as treasurer for Missourians for Koster, according to an Aug. 1 filing with the Missouri Ethics Commission. Read more…
Related
MOGOP: "Betrayed Republicans Demand Koster Immediately Return Campaign Cash"
KY3 Political Notebook:"KC Carpenters Back Koster for A.G".
CDT Politics Blog: "Your eyes look to me for what to do"
"Koster switch talk of editorial page"
Political Fix: "Koster gets the Carpenters"
Comments
comments