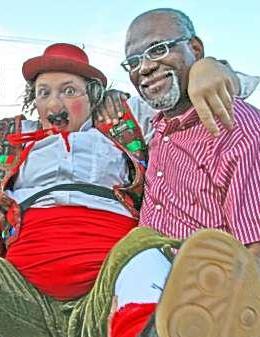 (Dooley is on the right)
"I'm not raising property taxes, I'm just trying to get back to what I had before."
Sounds eerily similar to the argument his fellow Democrats make that eliminating the Bush tax cuts is not a tax increase!
Hat tip:jasonrosenbaum
Related:
Son of Dooley Consiglieri Lands 70K County Patronage Job – During Hiring Freeze!
Reader Questions STL County Executive's Home Assessment; Did "AAA Charlie" Get a Sweetheart Deal?
Does Looming Trash Judgement Threaten STL County Employee's Future Healthcare?
Comments
comments