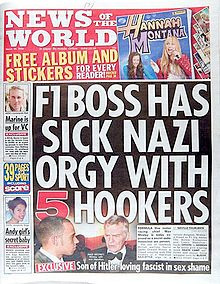 This is really getting ridiculous the lengths a scandal rag will go to embarrass the Lt. Governor. This is also what happens when second rate reporters working for a third rate "newspaper" get a so called exclusive story: they try and milk the story for all its worth, even to the lengths of the ridiculous. Kind of reminds us of "Baghdad" Tony Messenger during the Scott Eckersley affair a few years ago.
Now we learn that an "eyewitness" to the infamous encounter and cell phone photograph has suddenly come forward – who just so happens is a regular customer at the bar. And get this, ex stripper Chapman says she told the "eyewitness" who the Lt. Governor was while he was there. A simple warning to the RFT. You're going to end up turning Kinder into a martyr with this obviously agenda driven "reporting."
RFT:
But we've now spoken with a guy who was at Verlin's on the day Kinder dropped by — and his story appears to contradict some of Kinder's key contentions.

Robert Taylor, 48, had no idea that what he was witnessing that day at Verlin's would become the talk of the town. A St. Louis pipefitter, he just stopped in for a late lunch because he likes Verlin's chicken wings. But what Taylor observed could blow a hole in two of Kinder's key denials.
Kinder walked in, Taylor recalls, and Chapman told Taylor that he was the lieutenant governor. "I wouldn't have known otherwise," Taylor says. Then the bartender and the politician chatted for awhile at the other end of the bar — out of earshot. Read more…
Related:
Politico: GOP poll shows Kinder trailing by 7
Comments
comments