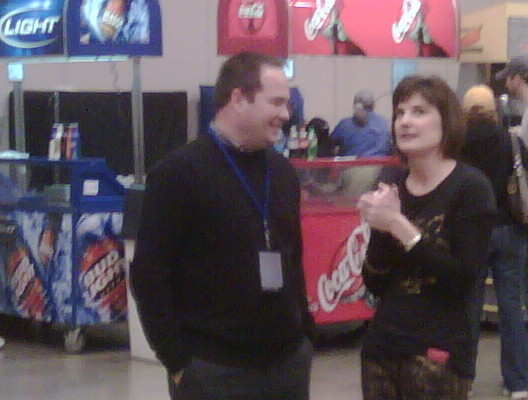 "Liar" Jack Cardetti in Houston with his VIP credentials
Jay Nixon is willing to
cut state employees
and reduce employee holidays to save money, but is Jay willing to look closer to home at truly non-essential state personnel during these desperate times? Do Missouri taxpayers and state workers know that the Mansion Director makes $39,984 a year? And did they know that the Assistant to the First Lady makes a whopping $49,992 annually? The Nixon Housekeeper makes $22,992 annually and their Chef earns $45,096 a year. While thousands in Missouri are just struggling to stay above financial water and provide for their families, the King Louis XVI of Missouri is living large at taxpayer expense. It's good to know the Nixons' are being spared the basic cooking and cleaning chores that working mothers (and many fathers) do every day as they struggle to make ends meet. As Marie Antoinette once said before she lost her head:
"Let Them Eat Cake!"
State workers are listening.
STL Beacon: Missouri's dismal budget picture darkens– the numbers are getting worse
Nixon Cronyism Now Extends to AG's Office
 "Heartless Jay" Fires State Employee On Same Day They Donate Kidney
Comments
comments