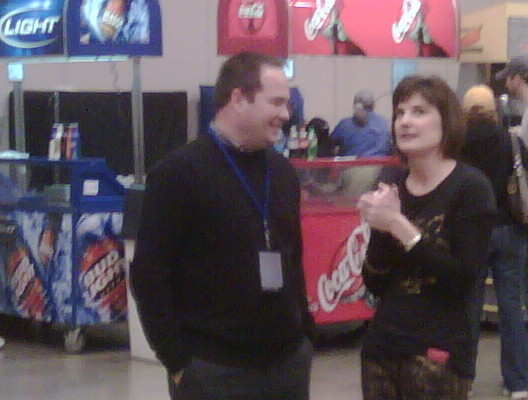 "Liar" Jack Cardetti in Houston with his VIP credentials
Mr. Cardetti once said in an interview, that the hardest part of his present job as Gov. Nixon's spokesperson was "keep[ing] his credibility intact".  Well Mr. Cardetti, in our humble opinion, you've failed miserably in your goal. It's been 100 days since you first admitted lying to the public, and as the Governor's mouthpiece, once you lie on his behalf to the citizenry, you have forfeited your privilege of holding that position.
It's a DAMN shame that we have such a lazy media corp, that they simply turn a blind to this obvious and blaring transgression against the people's trust. What kind of democracy are we becoming when our leaders can lie to us with impunity and the fourth estate doesn't care? And now it is being reported that the DNR director is lying too! This is why the people are so angry!
Related:
Rasmussen Reports: 75% of GOP Voters Still Think Their Legislators Out of Touch
Video: Jeff Mazur Carries Out Cardetti's DNR Plan
Comments
comments