"If Jay Nixon wants to get serious about ethics reform, he first needs to come clean about his own ethics problems that have marred his first year in office. By turning a blind eye to serious transgressions by his staff—including cover-ups and allegations of bribery—Jay Nixon has fostered a culture of corruption inside the Governor's Mansion." — Lloyd Smith, Executive Director of the Missouri Republican Party
Five questions for Jay Nixon:
1) In light of Nixon's newfound focus on ethics, will he continue to stand by the members of his staff, including Jack Cardetti and Jeff Mazur, who have admitting that they played major roles in covering up the E. coli-gate scandal?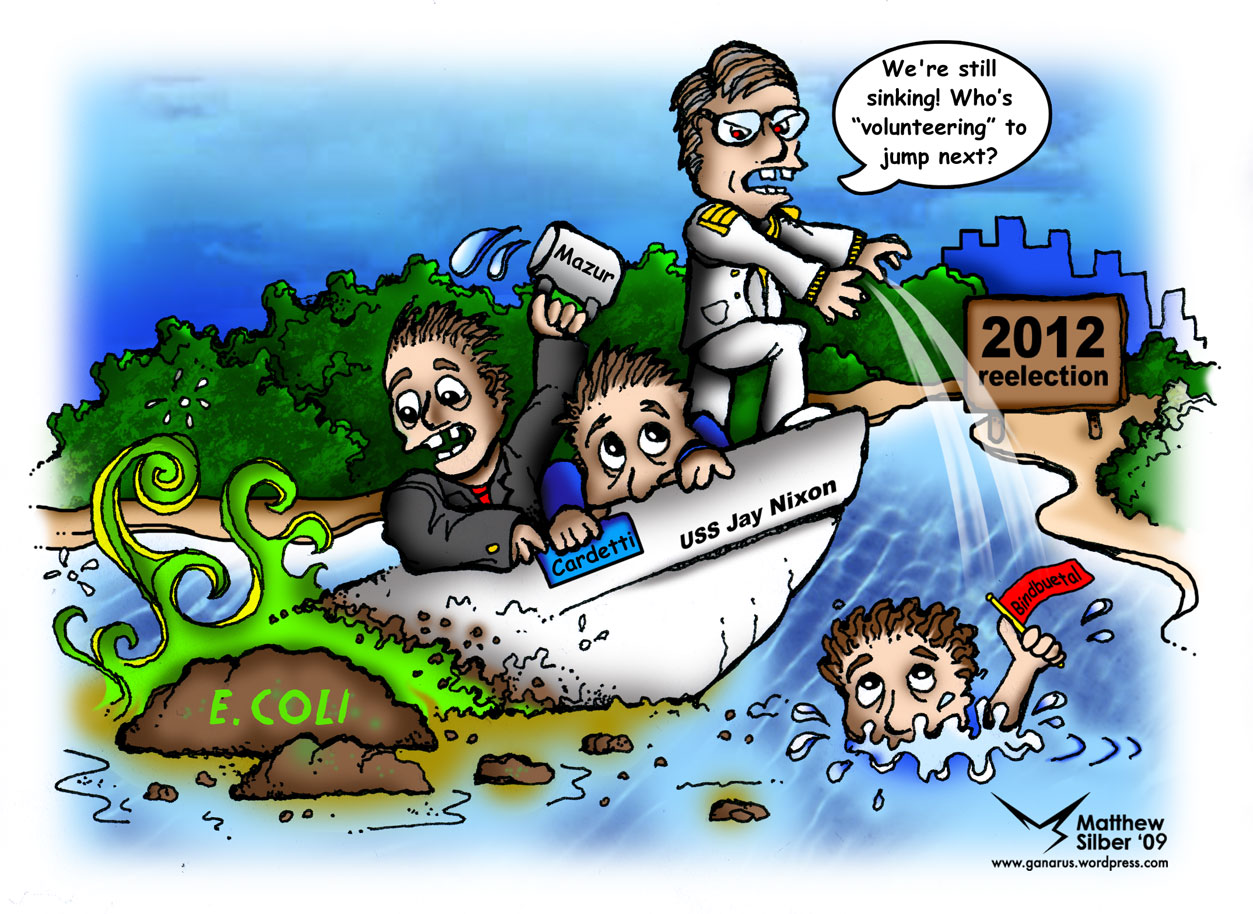 2) Doesn't Nixon's tough talk about ethics ring hollow considering that he continues to stand by staff members who were accused of attempting to bribe lawmakers for their votes?
3) Does Nixon continue to stand by John Temporiti, his embattled appointee to the MHDC, who is under a cloud of suspicion for ethical problems (and who was compared to The Godfather by a St Louis Post-Dispatch columnist).
4) How cozy is Nixon's relationship with his former chief-of-staff-turned-lobbyist Chuck Hatfield? At least one previous meeting with Hatfield (which happened around the time of the E. coli-gate scandal) has been "inadvertently" disclosed—how many others are they hiding?
EXCLUSIVE Part 1: Emails Reveal Depth of Koster/Hatfield Scheme to Launder Contributions
5) Does Nixon support legislation ridding the Missouri Housing Development Commission of elected officials?  The proposal, long supported by Republicans and vociferously opposed by Nixon during the campaign, was recently introduced by Rep. Mary Still, a former Nixon staffer.
Comments
comments