For years, Ike Skelton's reputation was that of a kind of rogue Democrat and more likely to vote independently.  However, after looking at the data it has become clear that recent years have marked a leftward shift – a definite indication that Nancy Pelosi's influence over committee chairs has gotten to him.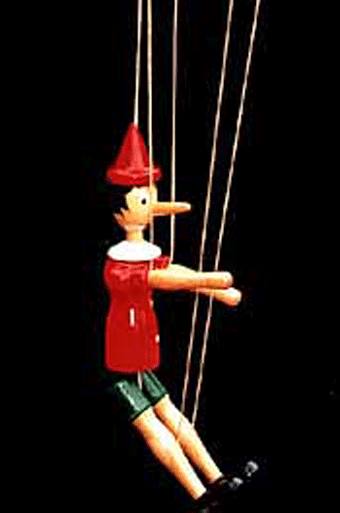 During the 111th Congress he has voted with his party 98% of the time, compared to 95.8% of the time during the 110th Congress.  On party-line votes in the 109th Congress, he voted with his party 75% of the time.  Contrast that with the 111th Congress, when he has voted against his party only 9 times thus far out of over 450 votes.  On the issues that really matter to his overwhelmingly conservative district – like cap and trade or bailout funding – he has had Nancy Pelosi's back, toeing the Democratic party line.
You can take it to the bank: any time there is an important vote and you want to know how Ike voted, you may as well look at how San Francisco's Pelosi voted – after all, he's her puppet now.
Related:
MOGOP: Skelton abandons district, national Democrats abandon Skelton
Comments
comments