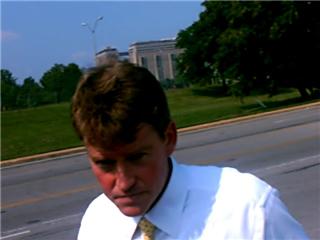 With their presidential standard bearer's theme of "change" in the back of their minds, Democrats chose an attorney general candidate who truly represented change, especially when Chris Koster changed parties last summer. With his narrow victory against Margaret Donnelly, "Imposter Koster" is attempting to mend fences with the legions of Democrat voters who didn't vote for him. Here's an excerpt from an email Koster sent out today:
Representatives Donnelly and Harris deserve an immense amount of credit for waging vigorous campaigns. I am very much aware that I will need their help and that of their supporters to win in November, and I will reach out to them over the coming weeks to help build upon the broad coalition of Missourians that made Tuesday's victory possible. For this, I will need your help. Click here to contribute.
This will be fun to watch!
Related:
MPN Blog: Democratic unity behind Koster's candidacy proves elusive
Gateway Politics: Donnelly Whines "Stalking Horse" Candidate (FAIL)

Josh Schroeder: To Count or Not Recount
Arch City Chronicle: Donnelly to Supporters: Outspent, Stalking Horse and Weighing Next Steps

Comments
comments