"Sources are telling the Missouri Political News Service that Chris "The Imposter" Koster may soon be the central figure in a story relating to him and a Republican aide. Sources have not disclosed what the story will be about, or who the aide is, but they promise that many in Jefferson City are already aware." (6/11/08)
"The documents were provided to the AP by someone close to Koster's campaign on the condition of anonymity, because the person is not authorized to speak for the campaign….A former Koster campaign aide now is concerned the tactics may have been illegal." (7/8/08)
"Today we learned that the Chris Koster campaign is run like organized crime with letters being fabricated and checks being exchanged in restaurants and on the sides of roads in order to skirt the law. It is also evident that Koster joined the Democrat Party so he could take advantage of the tried and true money-laundering prowess of Nixon crony Chuck Hatfield."– MOGOP Statement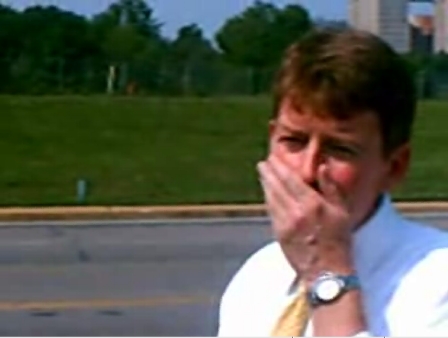 Oops!
We got wind of something going on in the Koster campaign a little under a month ago. The details were vague, but we knew it involved a former aide – it just wasn't a Republican one! What's that old saying about a woman scorned?
Picture courtesy missouripulse.com
According to a blockbuster AP story, Koster has been skirting the law by funneling money to a shadowy group run by Jay Nixon Crony Chuck Hatfield; the group then contributes the money back to Koster's campaign coffers. Apparently the scheme was hatched after the Missouri Supreme Court reinstated campaign finance limits late last year.
Honestly, are we really surprised by these revelations about a guy with no convictions and integrity who switches parties strictly for political expediency?
Related:
The Turner Report: Koster fundraising scandal points out flaws in thinking
Blog CCP: "Koster Facts"
MPN Blog: Koster's 'close consultation' with Ethics Commission questioned
MPN Blog: Stowers knowingly donated to Koster through third party
Missouri Politics: You can't make this stuff up: Koster appeals to pig-latin minority
Comments
comments