Is fellow Hulshof supporter Kit Bond the next pol to dump Jetton?
After a week of sharp repudiations from three Republican officeholders, Congressman Hulshof has finally taken his friend "Rowdy Rod" Jetton to task for his ethics. Mr. Hulshof – a loyal and honorable man -must have found it very difficult to criticize Jetton, especially since Jetton was one of the first elected officials to publicly support his gubernatorial candidacy. Jetton has announced a news conference for tomorrow to explain himself. For a guy who calls himself a political consultant, to wait an entire week and a half to defend yourself doesn't seem very politically savvy to us. We hope this isn't the type of sage advice he's giving his client and fellow legislator Bob Onder.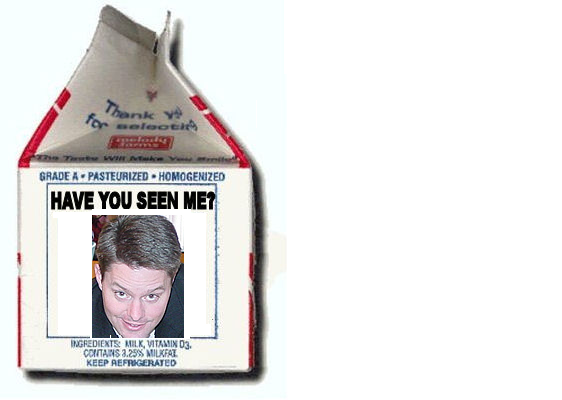 Now the Democrats are starting to join the feeding frenzy against "Rowdy Rod." From the CDT Politics Blog:
State Rep. Judy Baker, D-Columbia, called on state Rep. Bob Onder to sever ties with House Speaker Rod Jetton, R-Marble Hill.

"People are sick of this kind of backroom dealing that puts political maneuvering ahead of the issues that really matter. This is not the kind of leadership the citizens of Missouri deserve," Baker said in a statement. "I challenge my opponent to sever the ties between his Congressional campaign and Jetton."
Can't wait for the press conference tomorrow, this should be a real doozy!
Related:
Political Fix: Hulshof slides on to anti-Jetton bandwagon
CDT Politics Blog: Hulshof reiterates support for consultant ban
Comments
comments