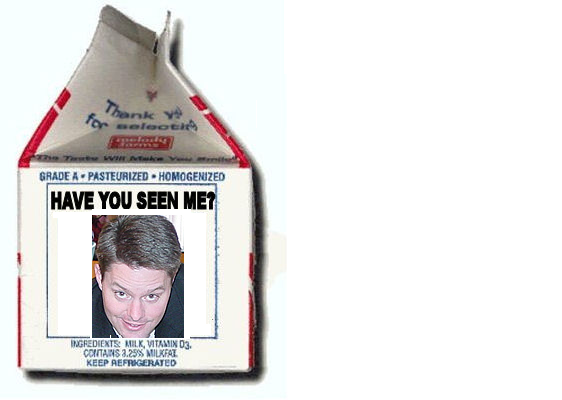 From yesterday's Chad Livengood piece in ths SNL:
"But some believe Kinder and Steelman's actions are meant to help their own political consultants, now jockeying with Jetton for lucrative political consulting contracts.

Steelman is represented by Jeff Roe of Kansas City, and Kinder is now getting his re-election counsel from David Barklage of Cape Girardeau.

Jetton's surrogates were mostly making their remarks anonymously this past week, as the cloud of suspicion hanging over Jetton's head continues to linger following this year's session."
But is criticism of Jetton a tactic to put him out of business? Read more…
Well we see that the Speaker still has his tin ear on when it comes to bone headed political moves. Not content with being merely AWOL while he becomes the Republican whipping boy for ethics reform, according to the Springfield News Leader, Rowdy Rod – "through surrogates" – is suggesting that certain republican operatives are trying to sabotage his consulting business. You know, the one he owned part time while he was the full time speaker of the house. Or was he a part time speaker while running a full time consulting business?
In any event, the left wing blogosphere is now calling for "Rowdy Rod" to explain insensitive remarks he made at a 2006 Republican caucus meeting. "Rowdy Rod" told a legislator that "he didn't care what he did as long as he was over 21 and white."
Developing…..
Comments
comments