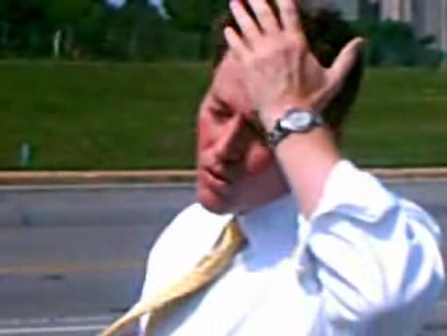 "I've been fortunate to have many memorable experiences during my career"
How bad is it getting for the Koster campaign? When have you ever heard of a campaign sending opposition research on itself to the media? That's exactly what Koster's campaign did today when they sent embarrasing information to the Post Dispatch's Adam Jadhav (one of the few bright spots over at the Post Disgrace these days). The embarrassing information was a piece in the Spring issue of the University of Missouri Law School alumni magazine. Here's the quote:
"I've been fortunate to have many memorable experiences during my career, but few compare to leading the successful prosecution of serial killer John Robinson. His crimes were so heinous, the damage so irreparable and the horror so unspeakable that his conviction was immensely important for both the family members and the people of Missouri. When the jury came back with a guilty verdict sentencing him to life in prison, it was a landmark day for both my career and the history of our state." Read more…
The only problem with this quote, John Robinson never had a jury trial, he confessed. Taking a page from the presumptive Democrat nominee for President's playbook, Koster blamed the gaffe on a staffer who filled out a questionaire. And conveniently, the staffer is no longer with the campaign.
As the primary campaign winds down to its August conclusion, MOPNS would like to take you back to Day 1 of this poorly run campaign. A campaign that never seemed to get on the "right" track.
FLASHBACK VIDEO: SLUH Denies Koster use of Campus (8/1/07)
[kml_flashembed movie="http://www.youtube.com/v/IKLZKBfyug4" width="425" height="350" wmode="transparent" /]
Comments
comments