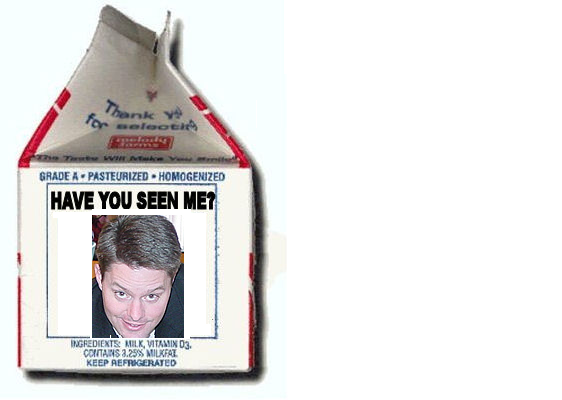 Like his famous namesake the wrestler "Rowdy Roddy" Piper, our own "Rowdy Roddy" Jetton's "win at any cost" tenure as Speaker of the House, was similar to a Rowdy Roddy forearm smash – destructive with it's only real purpose an unfair advantage for Rowdy Roddy.
For the second time in as many weeks, Jetton's ethics (or lack of) has come into question on the campaign trail. Last week, Sarah Steelman unveiled a ethics package banning legislators from owning consulting businesses that had as their clients fellow legislators. Peter Kinder is doing a fly around today proposing the same thing in his ethic package.
Below is from a Kinder Campaign press release:
"Speaking as a public official, I believe any time any of us in public office start to turn down the road of co-mingling private interest with the public trust, we've taken the wrong step and we've taken a detour, and it's time to turn away from that. This commonsense measure will make it against the law for a public official holding an elected office to simultaneously serve as a campaign consultant or fundraising consultant for other elected officials."
In a Post-Dispatch story this morning, Kinder said:
"This has been a large pebble in my shoe since I learned of it two and a half years ago. I hoped I could counsel certain individuals behind the scenes. In the last legislative session it became clear that wasn't going to work. This is not acceptable governance."
Kinder was also quoted as saying that other officials should have been saying something about Jetton's grossly unethical behavior, but "[he's] saying it now." The Missouri Political News Service has been crying foul from the rooftops for months about Jetton's ethics. Like here here here and here.
A side note. Insiders tell MOPNS that the preeminent leader of anti abortion in the Missouri legislature, Dr. Bob Onder, lost the Right to Life endorsement because he hired Jetton.
Related:
Kinder Campaign Video: Changing Missouri
[kml_flashembed movie="http://youtube.com/v/Upl1E86Eqik" width="425" height="350" wmode="transparent" /]
Comments
comments