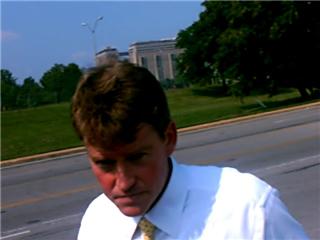 By J. Jonah Jameson
Word around the Capitol these days is that Republican turncoat Chris Koster may soon be the focus of some not-so-subtle attention regarding his lack of ethics.
Now, some would argue that Koster never had any ethics in the first place. That would also be considered hearsay. But this time around, Koster's ethical lapses are going to be exposed in a newspaper near you.
There is also talk that Koster is keeping company with some Republican staffers, but yours truly — along with most Missourians — are more interested in his abuses of our campaign finance laws than his social life.
All I can say is stay tuned. The clock is ticking on Koster's dismal chances in the race for attorney general. From what I hear about the pending bombshell, it ain't going to be pretty.
Comments
comments