From Conservatism With Heart: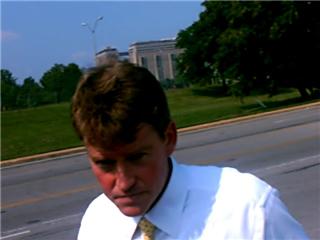 The big story this past week in Missouri Politics is that Republican Senator Chris Koster has switched to the Democrat party. As I've read numerous articles and posts on the subject one has to conclude that its pretty obvious why Koster switched parties, and it doesn't appear to be based on principle, but upon the lust for power.
Koster wants to run for Missouri Attorney General in 08 and when he looked at the political landscape he decided he had a better chance to win the Democrat nomination rather than the Republican one. I have to be honest, I find this pretty despicable. I also don't see this ending well for him.
He has managed to anger both parties with this move, so aside from the Teamsters and some trial lawyers I don't see him exciting too many Democrats. He may be pro-embryonic stem cell but so are the 2 opponents that he will face in the Democrat primary. Read more…
Related
Unfetterred Letters: "Koster party switch"
Democracy for Missouri: "Koster has not been a friend of progressive Democratic values in Missouri"
Comments
comments