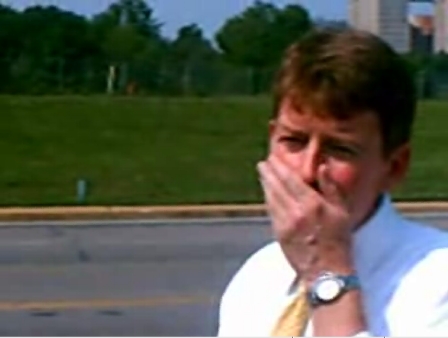 Not surprised. We uncovered the lid on Koster's shady campaign financing back in 2008.
Hobbits Source Blog:
While exploring the Missouri Ethics Commission web site I found an oddity under one particular committee name that deserved a closer look, Koster for Leadership Committee.
Koster for Leadership, a Missouri committee, contains just one transaction in the amount of $23,254.25 with no assigned (MEC) Committee ID#. Problem is who was the donor? Why is it that no committee ID# exists under (MEC)?
According to (MEC) disclosure reports $23,254 was contributed to Missourians for Koster Committee #C031159 from Koster for Leadership PAC, P.O. Box 9, Harrisonville, MO 64701 as disclosed on April quarterly report 2007. The funds transfer transaction date is January 2, 2007 according to (MEC).
First let's reflect. When did Chris Koster change party affiliation? Koster announced his change in party on August 1, 2007. Based on 'staging influence' web site the $23,254 was donated to Koster while Koster was still a Republican in January 2007, and likely earlier because January 2, 2007 is just the transfer funds date from PAC to PAC…Chris Koster was receiving democratic funding months before his change in party affiliation. Read more…
Related:
Koster Attends Secret Gay Donor Conference in DC
Comments
comments