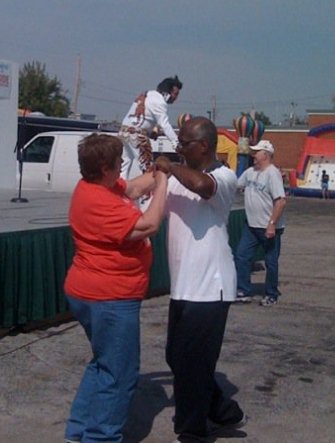 St. Louis County Executive Charlie Dooley
First, St. Louis County Executive Charlie Dooley proposes selling county parks to make up for an alleged budget deficit. Now we learn that in order to save money, Dooley has been ordering the county's domestic abuse shelter to only admit county residents – all while his political appointees keep their cushy taxpayer funded jobs!
St. Louis County officials are denying reports that they have been requiring proof of residency from abuse victims seeking entry to the county's domestic violence shelter.

Michelle Schiller-Baker, executive director of St. Martha's Hall, a domestic violence shelter in the city of St. Louis, said her staff has been getting reports for months that the county's Kathy J. Weinman Shelter has been turning women and children away who were not county residents.

Schiller-Baker said she called the county's director of human services, Andrea Jackson-Jennings, to confirm reports that the county had begun to turn some away.

"Andrea told me that yes, at this time, the county shelter was only accepting county residents," Schiller-Baker said Thursday. "I asked Andrea who decided to make this change and she said the decision came from (County Executive) Charlie Dooley and (the county's Chief Operating Officer) Garry Earls, because Weinman is a taxpayer-funded shelter." Dooley and Earls could not immediately be reached for comment.
 Related:
The Call: Stenger urges citizens to voice budget concerns directly to Dooley
Ed Martin to Charlie Dooley: Open the Bidding Process
Comments
comments