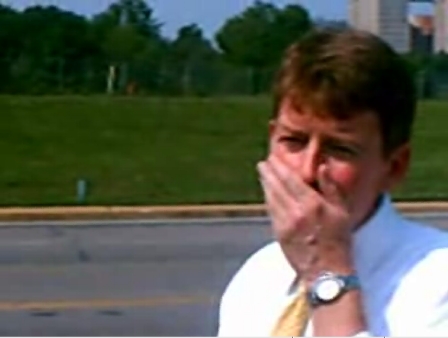 Chris Koster voted for the Photo ID in 2006
Here we go again with the voter ID debate! We can't for the life us understand how it is discriminatory to ask someone to prove who they are when they show up to the polls. On another note, wasn't former Republican and state senator Chris Koster a supporter of requiring an ID to vote?
St. Louis attorney Burt Newman previewed his potential court case while testifying before a Senate elections committee that is considering placing a proposed constitutional amendment containing the voter identification requirement on the November 2012 statewide ballot. Republican lawmakers have made it a priority.

"If this law is passed, I am committed to attack this law in the state of Missouri," Newman told senators. "This law is fatally defective.

If a new photo ID mandate is enacted, Newman said he would argue that it could not be applied to existing voters because a separate Missouri constitutional provision prohibits laws from being applied retroactively. By that logic, Newman said, the only people who could be required to show a photo ID are those who have not previously registered to vote – and thus have not already been vested with a fundamental voting right. Read more…
No wonder lawyers are held in such low regard!
Related:
Tipline: El-Amin on Chris Koster: "He's Changed"
[kml_flashembed movie="http://www.youtube.com/v/uo80HMkq240″ width="425″ height="350″ wmode="transparent" /]
Comments
comments