"People want to talk about patriotism? There is an emptiness of patriotism" — Rep. Emanuel Cleaver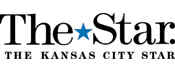 Besides the often shameless and biased reporting, another probable reason for the Kansas City Star's financial problems is their "Johnny come lately" reporting. Folks, we've been telling you about Emanuel Cleaver's $200 million boondoggle since April of last year!
 A huge project envisioned for Kansas City could make this and the world a greener place, but it could also cost a lot of green, as in money.
Comments
comments