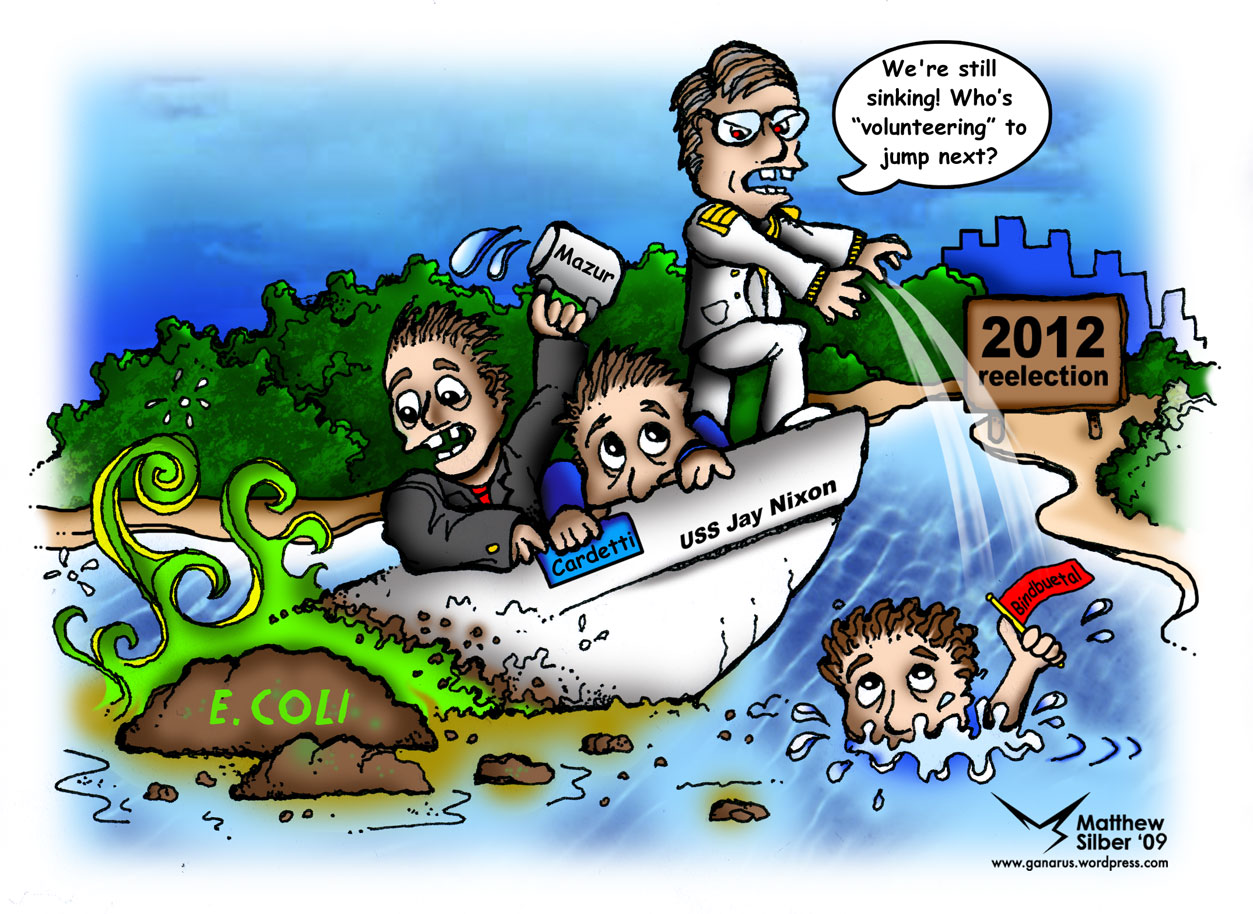 This is getting pathetic Governor! Who is advising you? It's almost like you're punishing the DNR staff for making Cardetti, Mazur, and Templeton lie to you and the public!
Prime Buzz:
Three top Missouri Department of Natural Resources administrators were dismissed in what some believe was continuing fallout over the E. coli controversy, officials said Thursday.

The three were in the inner circle of DNR Director Mark Templeton. Templeton was suspended for more than two weeks this month after providing Gov. Jay Nixon with incorrect information about when Lake of the Ozarks beaches were closed because of high bacterial levels. Read more…
Missouri Record: State Employees Face Tough Times in the Nixon Era
Cardetti Keeps Job While 100 DNR Employees Get the Pink Slip – 2 Months Before Xmas!
"Heartless Jay" Fires State Employee On Same Day They Donate Kidney
Comments
comments