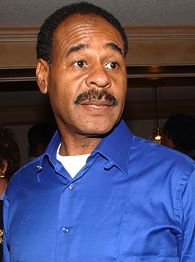 Two updates on arguably Missouri least effective Congressmen.
First, Tweedle Dee Congressman Emanuel Cleaver said last week that President Obama is more popular than Jesus Christ, and now he wants to invite you to a forum on Hindu Nationalism.
And second, Tweedle Dum Congressman Lacy Clay wants us to adopt a European Parliament resolution supporting Iranian exiles in Iraq! The African American community deserves so much better!
Comments
comments