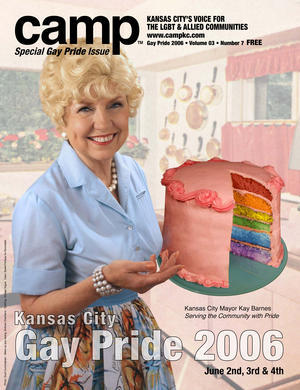 Looks like today is the day designated to beat up "masturbation counselor" and former Kansas City mayor Kay Cronkite Waldo Barnes:
From The Source:
Kay Barnes finally won something, and this time we can actually say we agree with her success.

In today's Roll Call, Stuart Rothenberg lists several awards for 2008 Federal elections. Among his awards were Biggest Long Shot Loser, Best New Name in Congress, and Most Overhyped House Candidate.

It is in the latter category where Kay Barnes finally wins. Read more…
Is it just us, or does Prime Buzz seem to be getting a great deal of glee from posting this headline: "Most overhyped House candidate anywhere? She's right here in KC."  Doesn't this sentence almost scream out for an exclamation point at the end?
Comments
comments