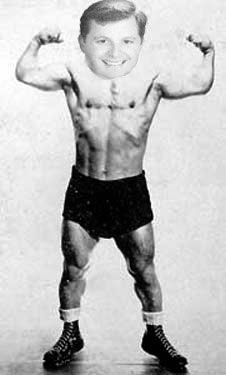 "Talks over Smith also are said to have involved GOP consultant (and longtime Bond protege) Jason Van Eaton…" – Political Fix
Almost spit my coffee all over the computer screen when I read the above excerpt from Jo Mannies this morning. Mannies is being retired retiring at the end of they year, right? For anyone to actually believe that political pygmy Van Eaton is involved in any negotiations on behalf of Kit Bond (whose re-election chances he's seriously damaged) to name the next MOGOP chair is too funny!
If true, Mr. Van Eaton should be somewhere finding new clients and huddled with his attorney on ways to stay out of jail, instead of masquerading around as a power broker!
Comments
comments