Funny, the Missouri Political News Service never signed up for Harris Campaign emails???? 
PRESS RELEASE
FOR IMMEDIATE RELEASE
Contact: Christian Badger, (573)442-7980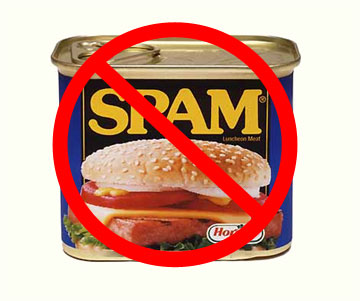 JEFFERSON CITY, Mo. — With Missourians increasingly barraged by unwanted and often offensive junk email messages, State Rep. Jeff Harris, Democratic candidate for Missouri Attorney General, is sponsoring a bill to help can Spam.
Spam emails represent more than 45 percent of all emails sent, accounting for 14.5 billion email messages sent every day. Spam's cost goes well beyond annoyance, with one recent study finding that Spam costs corporations more than $20 billion annually, and some researchers have estimated that Spam costs nearly $50 per email box. 1
"Spam is an irritant, but it's also costing Missouri consumers and businesses real dollars," Harris said. "As Missouri's next Attorney General, I will work to protect our state's taxpayers by cracking down on Spam and by working with law enforcement in Missouri and across the country to find new solutions to protect Missourians' ability to use the Internet."
Harris' bill is based on a Virginia law, which recently brought down one of the world's most prolific spammers who had sent 10 million messages over just a two-month period. Earlier this month, the Virginia Supreme Court upheld that Spammer's conviction under Virginia's Anti-Spam Act.
Comments
comments