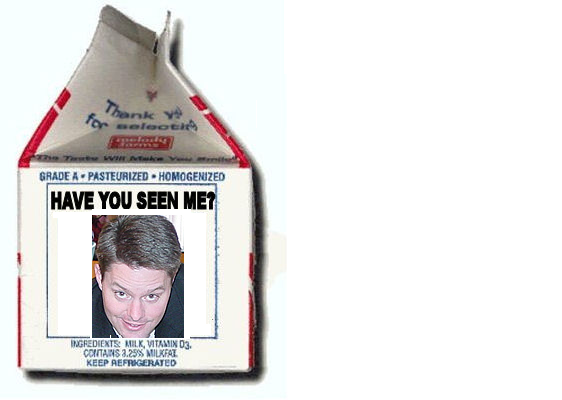 From: Rod Jetton [mailto:Rod.Jetton@house.mo.gov]
Sent: Friday, January 04, 2008 5:09 PM
Subject: Chris Benjamin
A couple of weeks ago I sent an email to let everyone know Chris Benjamin talked to me and made the decision not to return for the upcoming session. Chris had told me he was going to join the law firm his sister had started in Harrisonville.
He spent a lot of time over the last several years working with many of us at the capitol and back home in our districts on our campaigns. He was especially helpful to me as a politically moderate Chief of Staff because he offered a perspective other than my conservative one.
Since he decided not to return rumors have circulated that he was considering running for the state senate, but as a Democrat. This is shocking news because I feel Chris is a pro-life & pro-gun Republican, not a Democrat. Even if Chris was frustrated at times with the party I find it so difficult to believe he would choose to join the ranks of extreme liberals whose policies we have fought, and beaten with Chris's help. However, as time has passed the rumors have stepped up and unfortunately; our understanding is that Chris is going to run as a Democrat.
I can't explain my disappointment, shock, and confusion over this news and have even talked to Chris personally to try and convince him not to run, but haven't been successful. I am sure we all have friends who are Democrats and maybe Chris will be one of those friends.
Rod
Comments
comments