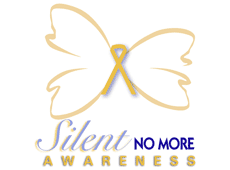 Contact: Georgette Forney, Silent No More Awareness Campaign, 412-398-7885
STATEN ISLAND, NY, Oct. 29 /Christian Newswire/ — Leaders of the Silent No More Awareness Campaign, the nation's largest network of women and men testifying to the harm they've endured from abortion, today praised Missouri Governor Matt Blunt for convening a special task force to determine how abortions affect women.
"The evidence for the devastation wrought by abortion is everywhere," said Georgette Forney, co-founder of the SNMAC. "Thousands of women in our network alone can give full accounts of both the physical and lasting emotional trauma caused by so called 'safe and legal' abortion. Governor Blunt is doing a great service not only for his state, but for women all over the country."
The Governor's Task Force on the Impact of Abortion on Women convened for the first time last week. It will look at not only the physical and emotional, but also the social and economic impact of abortion on women.
"This is extremely important work the Governor is undertaking," added Janet Morana, another co-founder of the SNMAC. "Abortion is more than a personal decision. It impacts entire families, communities, and our nation as a whole."
Since the launching of the Silent No More Awareness Campaign in 2003, 2,326 women and men have shared their testimonies publicly at 189 gatherings in 44 states and six countries where more than 15,000 spectators have heard the truth about abortion's negative aftereffects. More than 4,100 people are registered to be Silent No More. Raising awareness about the hurtful aftermath of abortion and the help that is available to cope with the pain are two of the Campaign's goals.
The Silent No More Awareness Campaign is a joint project of Anglicans for Life and Priests for Life.
Comments
comments