Obama campaign email sent to supporters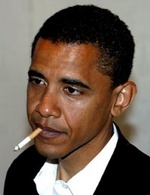 Dear Friend,
Join Barack Obama in St. Louis, MO on Friday, October 26th, for a special Countdown to Change event:
We're counting down the days until the crucial early primaries and caucuses in Iowa, Nevada, New Hampshire, and South Carolina.
Victory in these states is essential to securing the Democratic nomination and will mark the beginning of real change in our country.
Supporters, community members, and friends are coming together at Union Station to support Barack and start the countdown.
Here are the details:
St. Louis Countdown to Change
Friday, October 26, 2007
Doors open at 5:00 p.m.
Union Station, South Parking Lot
1820 Market St.
St. Louis, MO 63103
Tickets: $25
Student price: $15
Comments
comments