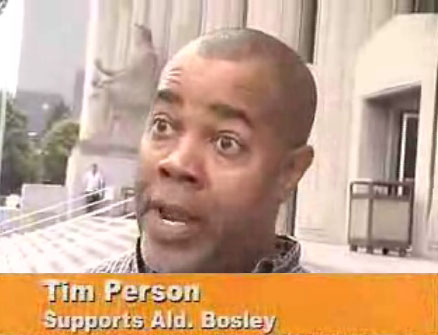 Video image courtesy of PubDef.net
Since the launch of the Missouri Political News Service in April, we have asked our readers for news tips, suggestions, and videos to continually improve MOPNS. We thank you for your generous outpouring of two out of our three requests so far.
Today, we are pleased to present to you a parody video sent to us by a "loyal" reader outing "Sr. Republican Operative" Tim Person. The aspiring film maker wrote that their reasons for making the video and sending it to MOPNS were quite simple: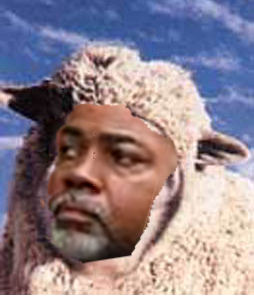 "Tim Person is a RINO, opportunist and a phony. I'm estatic MOPNS is now around to expose what grassroots folks have known, and what Republican leaders have overlooked for years. Maybe this guy's OWN words will finally open their eyes."
This video humorously demonstrates what can happen to you when you consistently talk out of both sides of your mouth like Mr. Person. As you will see, the end result is you leave a great deal of space for one – or possibly both – of your feet to fit snugly right in.
Related
Pub Def Video (8/25/06): Tim Person Supporting the Voter ID Act & St. Louis Democratic Alderman Freeman Bosley Sr.
Pub Def: (7/10/06) "Tim Person, who used to work for Bosley's son, former Mayor Freeman Bosley, Jr., and who has been working on the Republican side of the aisle in recent years, said he is hard at work helping the elder Bosley. He likened his assistance to the Biblical story of the prodigal sonreturning home."I'm like the bastard son," he told PUB DEF.

Pub Def: (7/7/06) "…the real coordinator of the anti-recall campaign is Tim Person, former aide to Bosley's son, former Mayor Freeman Bosley, Jr. In a phone interview, Person confirmed that he is playing an "intimate and interested" role in Senior's fight to stay in office. He also said that they have made "phenomenal" progress in invalidating many of the 1,850 signatures that were turned in Friday."
Comments
comments